Did You Know?: Question Branching
From time to time I'd like to use this blog to remind our customers of some of the great but lesser known features available in Brainshark. Today I thought I would start with Question Branching.
Some use cases may include:
Sales & Marketing -- You have a suite of products or services and you want identify what the prospect is most interested in and direct them accordingly.

Training -- A student incorrectly answers a question and you'd like to direct them back to the content to review it again.

HR Onboarding -- You want to direct a new employee to complete forms that are relevant to them, so you may want to ask them questions about their interest in participating in certain program offerings.
These are just a few of the ways that you might use Question Branching. Based on their response to a question, you can redirect viewers to another point in the same presentation, to an entirely new Brainshark presentation, or to a designated URL.
You are able to set-up branching when adding or editing a question in your presentation.  In the example below, I have chosen to branch the viewer to a different point in my presentation that corresponds to the product offering in which they are most interested:
For more information on using questions and branching in Brainshark, please click here.
Kristin
p.s. Do you have some suggestions for features you'd like to see discussed on our product blog? If so, please email the product team with your feedback.
Get Updates via Email
11 Must-Haves for a Winning Sales Coaching Plan
Coaching your sales reps need. Business results you'll love. Learn about it here.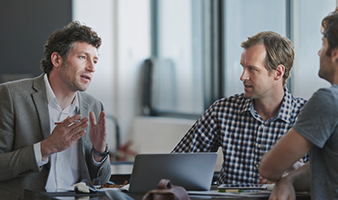 Inside Brainshark for Coaching
See how you can help sales reps master their skills and improve performance in this 2-minute demo video.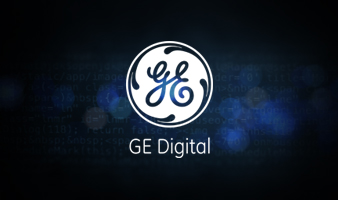 GE Digital's Sales Enablement Story
See how GE Digital's strategy has them on pace for +40% YoY growth.