PowerPoint Makeovers from a MVP [Webinar Replay]
On August 4, Ellen Finkelstein worked with the slides of 5 Brainshark customers and gave them a makeover. Prior to the webinar, we distributed two of Ellen's' short learning presentations to provide some context regarding PPT slides: A Quick Lesson for Effective Presentations and 4 Layouts that Always Look Good 
The highlight of the webinar was watching Ellen not just show the before and after, but actually demonstrate what she did to improve the slide. Thanks to customers from Principal, Travelers, Hanover Insurance, Citibank and the May Institute for making their slides available. Click here  to view the 35 minute replay.
Ellen is a recognized expert and best-selling author on AutoCAD, PowerPoint, and presenting effectively. Ellen is making discounts on her products available to Brainshark customers at www.ellenfinkelstein.com/events/makeover.html. She offers a free PowerPoint Tips Newsletter and white paper, "From Death by PowerPoint to Life by PowerPoint with the Tell 'n' Show (SM) Method." You can sign up. The white paper is a great resource for training, marketing and communications people. Ellen also provides results-oriented, cost-effective training to corporations on site or via webinar and can be reached at ellen@ellenfinkelstein.com
A few questions arose during the webinar that we wanted to follow-up on:
1. How can I find visuals?   Mircosoft and Google are good options. However, for higher quality, we suggest stock photo. There are many providers and Brainshark customers receive a 15% discount from Shutterstock.
2. Are trigger animations supported in Brainshark?   No, trigger animations are animations in which text or a box can be clicked on to access a hidden slide.
3. Is Smart Art supported in Brainshark?   Yes and No. Smart Art animations are not supported in Brainshark. However, if you ungroup the Smart Art, animations will be supported. When using Smart Art, do not place any text in the Smart Art text fields. Instead, use text boxes.
 Submitted by Irwin Hispman, Director of Customer Experience.
Get Updates via Email
11 Must-Haves for a Winning Sales Coaching Plan
Coaching your sales reps need. Business results you'll love. Learn about it here.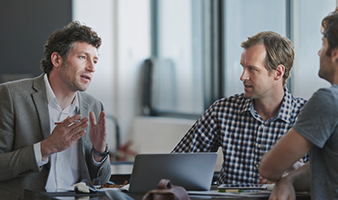 Inside Brainshark for Coaching
See how you can help sales reps master their skills and improve performance in this 2-minute demo video.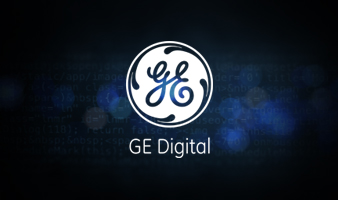 GE Digital's Sales Enablement Story
See how GE Digital's strategy has them on pace for +40% YoY growth.