Going Mobile: You Can't Outsmart the Smartphone
In case you haven't heard, Brainshark has gone mobile!  Brainshark and myBrainshark presentations are now accessible directly from any of those smartphones or iPads we're toting around these days. 
We're surfing a tidal wave that just keeps on growing.  RBC Capital Markets estimates that by 2012, nearly three-quarters of a billion people globally will be using smartphones, an overwhelming statistic when you consider that the number was a measly 7 million in 2004. (See "Going Mobile".)  Being able to access content on your phone is no longer a luxury but fast becoming a necessity.  And with the rapid pace of digital evolution comes the ability to conduct business at a faster rate, making it the standard rather than the competitive advantage it once was.

Smartphones keep gaining in popularity because they're able to do so many things that make our lives easier and/or more productive.  New capabilities and "apps," meanwhile, keep coming at a furious pace.  And they're not just for our personal use, of course.  Companies have been purchasing smartphones for their employees for some time now, coolly justifying it as a necessary expense for increasing their efficiency and hence company profits.  (See Smartphone Apps Fuel Business.)  Meanwhile, at the cutting edge, we're beginning to see the use of the smartphone as a mobile payment device, with some saying they could soon make credit cards obsolete. (See  "Smartphones Are About to Swipe Credit Card Companies' Profits".)  
So if you haven't yet caught the wave, you should!  Not having a smartphone in a few years will likely be the same as not having access to the internet today. But if you have caught the wave, then it's time to join your fellow "Sharks" out there and let the rest of the mobile world start seeing and hearing what you have to share on myBrainshark.  
Here's a quick pres about Brainshark Mobile (and it plays nicely on your mobile device, of course!). And check out this recent TV news coverage of Brainshark Mobile (20-second spot on New England Cable News):
Get Updates via Email
11 Must-Haves for a Winning Sales Coaching Plan
Coaching your sales reps need. Business results you'll love. Learn about it here.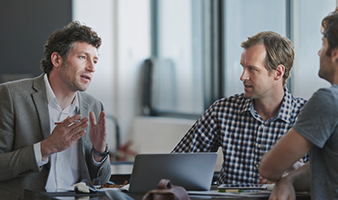 Inside Brainshark for Coaching
See how you can help sales reps master their skills and improve performance in this 2-minute demo video.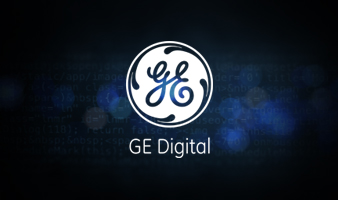 GE Digital's Sales Enablement Story
See how GE Digital's strategy has them on pace for +40% YoY growth.