How to Build Your Own Brainshark Recording Studio
Do you want the best possible audio for your Brainshark presentations without paying for professional voice talent or building a full blown recording studio?  My customer, Kelly Battaglia at National Care Network was a voice over major in school and, in her quest for the best possible Brainshark audio, has built a portable recording studio that costs less than $200!
To build it yourself you need:
1) USB Condenser Microphones $100 - $150
This kit includes a spider shock mount and traveling case for about $150.
OR
Another USB mic, the Yeti from Blue Microphones has had great reviews be sure to also order a pop filter for a total of $140. 
2) Soundproofing Foam Wedges $20
3) 13" Square Folding Mesh Cube $7
A good microphone makes a world of difference … and it's really no extra trouble. Kelly was kind enough to demo how she uses her " sound system".  She keeps the entire system under her desk and pulls it out onto her desk as needed.  The key is having the microphone wrapped in acoustical foam. 
One does not have to put their head in the crate (this has been asked enough I felt the need to mention this).
Please feel free to share this great $200.00 "sound system" that fits right under your desk with anyone who has audio challenges with Brainshark! If you have some construction tips of your own, share them in the comments!
Get Updates via Email
11 Must-Haves for a Winning Sales Coaching Plan
Coaching your sales reps need. Business results you'll love. Learn about it here.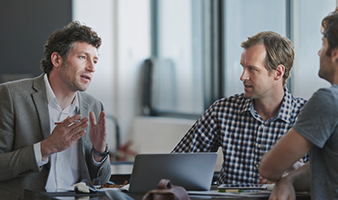 Inside Brainshark for Coaching
See how you can help sales reps master their skills and improve performance in this 2-minute demo video.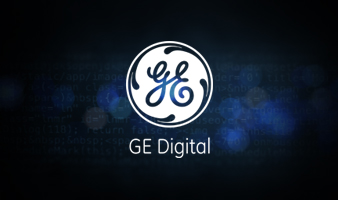 GE Digital's Sales Enablement Story
See how GE Digital's strategy has them on pace for +40% YoY growth.