Get More Storage with SlideShark Plus and Refer a Friend
We've been hearing from our community of users that you have lots of PowerPoint files and need more SlideShark storage.  Well now you can get it! In fact, there are two ways of increasing your account's storage limit:
Buy it as a direct upgrade

Earn it by referring your friends and colleagues
Buying More Storage with SlideShark Plus
You can add 500MB or 1GB of additional storage on an annual basis to your free plan by clicking "Upgrade" in the top navigation menu when logged into your online account. This will allow you to purchase more storage online at $49 for 500MB or $98 for 1GB.  At any point, you can even increase your storage from one plan to the other.
Earning More Storage with the Refer-a-Friend Program
Whether or not you've chosen to purchase additional storage, we'd like to offer you the opportunity to earn it at no cost.  Just refer your friends and colleagues to register for a free SlideShark account using the unique link now provided to you in your account. When a friend registers using your link, both you and they will earn +25MB of extra free storage. Whether you have a free or Plus account, you easily can earn up to +500MB of additional storage on top of what your plan provides.  This should give you lots of room to utilize the SlideShark app!  For details on accessing your unique link, view the video below.
More Features and Support
In addition to the great storage options listed above, we've upgraded our service to include support for 16:9 widescreen PowerPoint presentations. No change on your end, just upload as normal and you'll get the same great results as a deck sized at 4:3.  If you've attempted to upload a 16:9 deck in the past, please upload it again to your account and delete the old version. Then download it to your iPad.  Remember, the iPad has a 4:3 screen, so you'll be viewing those slides in the new letterbox display.
View presentation in a separate window.
How Are We Doing?
If SlideShark is proving to be an effective app for you, we would appreciate your vote for a Mashable Award in the category of Most Useful Tablet-Based App! We'd be grateful if you took just a moment to vote for SlideShark today! You can even vote daily up until voting ends on Friday, Dec. 16th!

As always, thank you for using SlideShark, and for sending us your great ideas.
David Klein
Product Director
Get Updates via Email
11 Must-Haves for a Winning Sales Coaching Plan
Coaching your sales reps need. Business results you'll love. Learn about it here.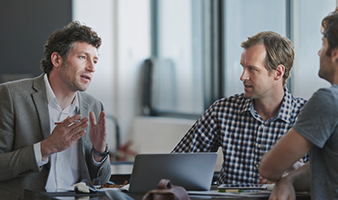 Inside Brainshark for Coaching
See how you can help sales reps master their skills and improve performance in this 2-minute demo video.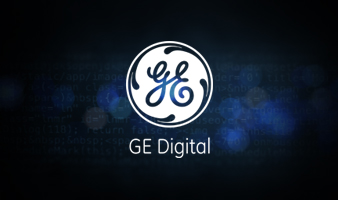 GE Digital's Sales Enablement Story
See how GE Digital's strategy has them on pace for +40% YoY growth.