Brainshark Stops by Global Entrepreneurship Week in London
As part of a 3-week tour of Europe to visit with customers, Brainshark was invited by the UK Trade and Investment arm of the UK government to be part of the delegation representing Boston at the Tech City Showcase.
Tech City
is the home to technology, digital, and creative companies of all sizes and is the leading hub of technological innovation in Europe. All elements of the government from the Prime Minister to the Lord Mayor of London are creating a favorable environment for overseas companies to locate an office in the Shoreditch neighborhood of East London. The Showcase is the largest gathering of its kind in Europe and is being held in conjunction with
Global Entrepreneurship Week
.
We have made many connections and participated in some of the workshops. While attending an elevator pitch session, I noticed that Shashank Garg from @YumGo Ltd. was using an iPad to make his pitch. @YumGo is a new service that allows for e-commerce using Twitter.
It turns out he was also using SlideShark so the people around the table could fully experience his PowerPoint slides. It was the first SlideShark user we've seen in the wild!
According to Shashank, "I learned about SlideShark a few weeks ago at the presentation by Brainshark at the Marketing Funnel Conference in London and downloaded it. Since then, I have used it many times and I like how easy it is to update my presentation and control the flow when I am presenting. It's a really great product, very handy for start-ups like mine to put together a presentation and sync to an iPad to present to a targeted audience - very productive!"
In just a few weeks since SlideShark was launched, tens of thousands of presentations have been downloaded to an iPad. This was the first time we saw it in action. Best of luck to @YumGo Ltd.
Get Updates via Email
11 Must-Haves for a Winning Sales Coaching Plan
Coaching your sales reps need. Business results you'll love. Learn about it here.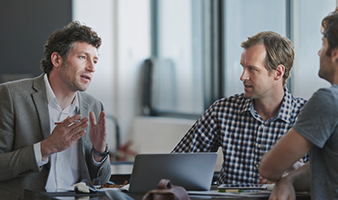 Inside Brainshark for Coaching
See how you can help sales reps master their skills and improve performance in this 2-minute demo video.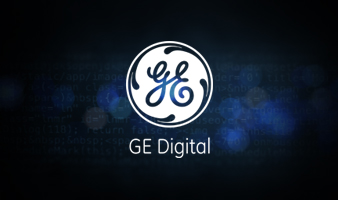 GE Digital's Sales Enablement Story
See how GE Digital's strategy has them on pace for +40% YoY growth.