What is SCORM? An eLearning Question
If you've found yourself asking "What is SCORM and what does it mean for eLearning?" -- you've come to the right place.
First off, SCORM = Sharable Content Object Reference Model. 
So what does that mean? Simply speaking, SCORM is a set of standards for e-learning software products that tells programmers how to write their code so that it plays well with other e-learning software. Specifically, SCORM governs how online learning content and Learning Management Systems (LMSs) communicate with each other.
When a course is shareable you have a lot more freedom on how you can use it in your organization.  You can take it from one system to another without changing it. Lessons in a SCORM course are called Objects and are like sections in a text book. Your course can have any number of lessons and you can even set rules for them.  For example:  the learner has to understand the first before going to the next (prerequisites). The people who created SCORM borrowed ideas from older standards like AICC that was developed by the Air Travel Industry.
So SCORM courses are a collection of lessons packaged with instructions that are understood by your Learning Management Systems. The LMSs know who you are and track your progress. They know when you're complete and when you're not. Check out the video below:
What is SCORM in regards to Brainshark?
Did you know that you can use SCORM to have Brainshark communicate with your LMS and vice versa?  Brainshark will pass the percentage of slides viewed and listened to, along with the score your viewers receive on tests to your LMS.  All you have to do is Require Viewers to Complete the Presentation (on the Presentation Properties page as you edit), set the criteria and download the SCORM package, either 1.2 or 2004 depending on the standard of your LMS. The SCORM package can include the test questions and responses if you use the enhanced version. 
The zipped file you download is passed to your LMS administrator who will post it to the LMS.  Then when the student logs into his or her transcript, clicks on the name of the course to view it, the Brainshark content is launched and the SCORM takes over. Remember the reports will be created on the LMS side.
Regardless of the SCORM download package you select, there will be a real-time connection from your LMS to your Brainshark content so that any updates made to the presentation will be reflected in your learning management system (LMS) without having to download a new SCORM package.
Get Updates via Email
11 Must-Haves for a Winning Sales Coaching Plan
Coaching your sales reps need. Business results you'll love. Learn about it here.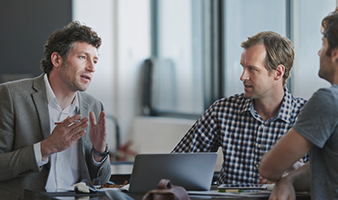 Inside Brainshark for Coaching
See how you can help sales reps master their skills and improve performance in this 2-minute demo video.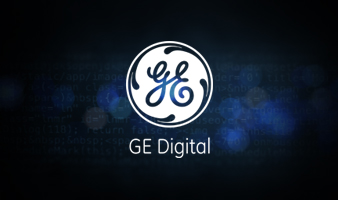 GE Digital's Sales Enablement Story
See how GE Digital's strategy has them on pace for +40% YoY growth.