4 Keys to a Successful On-Demand Training Program
There's no denying that on-demand learning is an attractive option for organization struggling with the costs and logistics of traditional, in-person training. But even with a blended learning approach, on-demand training programs still require careful planning to be truly effective.
Here are four key things to keep in mind when mapping out your on-demand learning strategy.
#1. Proper planning and design
Effective design is the most critical component of a successful on-demand training program. At the end of the day, the only opportunity you have to engage learners is through thoughtful design.
Do your homework. Find out what motivates your learners and how they wish to receive information. Everyone learns differently and your program must appeal to all types of learners. With an on-demand program for corporate training, you don't have the opportunity to correct a session on the fly if/when it runs off course, so you have to plan ahead.
#2. Solid delivery platform
Typically, on-demand training programs are presented to learners with little instruction on how to navigate through the course materials. Having a good delivery platform can mean the difference between a group of confused, frustrated learners and those who had no trouble determining the next step in the learning process.
#3. Effective measurement and evaluation
Evaluating the effectiveness of any training program is critical; you need to know how well your learners are comprehending the material.
The inclusion of examination, poll or survey questions is a great way to check in with learners. If your questions are targeted to what must be understood on a particular topic, the responses will help you better gauge the effectiveness of your training. For example, if many learners are answering a series of questions incorrectly, perhaps the material was not covered effectively in the training, or the learners need additional information to refer to.
#4. Access to subject matter experts (SMEs)
The most effective on-demand training programs give learners the opportunity to try out their new found knowledge. Giving access to subject matter experts can help with this process. This gives learners the opportunity to gain clarification on a topic, which can also help connect the dots for many learners. Live chat is very effective, because learners get the answers right away, but email and online forums/discussionscan also be very effective ways for learners to reach out to SMEs.
More on eLearning and on-demand training:
Get Updates via Email
11 Must-Haves for a Winning Sales Coaching Plan
Coaching your sales reps need. Business results you'll love. Learn about it here.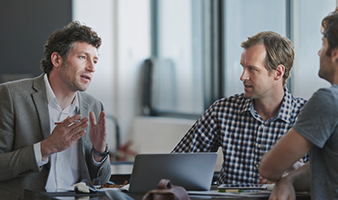 Inside Brainshark for Coaching
See how you can help sales reps master their skills and improve performance in this 2-minute demo video.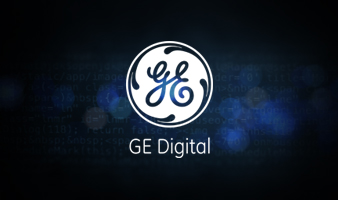 GE Digital's Sales Enablement Story
See how GE Digital's strategy has them on pace for +40% YoY growth.