Have You Cracked the QR Code for Mobile Marketing?
At this point, the use of QR codes for marketing purposes is nothing new. We've seen them in magazine ads. We've seen them on product packaging. We've even seen them on business cards.
But for companies who still aren't utilizing QR codes to bridge the gap between physical and mobile messaging, here are some numbers for you:
According to research firm comScore, 14 million Americans scanned QR or bar codes on their mobile phones in June 2011. That's one month.

Brainshark reports that the number of QR codes scanned in 2011 represents a 1400 percent increase from the previous year.

Pretty much everyone has a smartphone now, or will so very soon. (OK, that's not technically a number, but it's still pretty much true.)
Clearly, the level of audience sophistication has reached a point where QR codes no longer represent some weird foreign technology. By combining them with your video marketing efforts, you can really open yourself up to new opportunities for customer and prospect engagement.
Why do QR codes align so well with video marketing? Well, as I already noted, smartphone and tablet adoption continues to rise. As Content Marketing Institute founder Joe Pulizzi pointed out, this means buyers have devices that can play video with them at all times.
Companies like Clear Channel Communications, for example, have already found success using QR codes to connect new prospects with their video messages and event invites. I've also heard of those that include QR codes with the materials they hand out during sales presentations. I mean, how easy is that? A prospect is handed a data sheet or something similar at a meeting, and they can then simply scan the code on the sheet to instantly view a short, voice-enriched presentation from their mobile device that tells them more about the company, product, services, upcoming webinars – anything really.
Basically, if you're already creating video presentations as part of your overall marketing efforts, QR codes are an excellent (and let's face it, kind of cool) way to extend the reach of those messages.
Fortunately, there are lots of great resources around the web on the value of QR codes and the different ways to use them for marketing. Here are just a few worth checking out:
Get Updates via Email
11 Must-Haves for a Winning Sales Coaching Plan
Coaching your sales reps need. Business results you'll love. Learn about it here.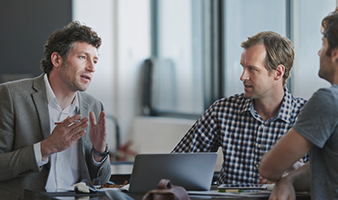 Inside Brainshark for Coaching
See how you can help sales reps master their skills and improve performance in this 2-minute demo video.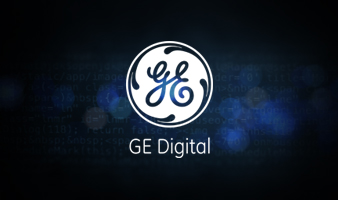 GE Digital's Sales Enablement Story
See how GE Digital's strategy has them on pace for +40% YoY growth.