T'was the Night Before Presenting
Twas the night before presenting, when all through the house,
Not a computer was stirring, not even its mouse.
The laptops were stored at the office with care,
Going on business trips was finally rare.
The presenters packed iPads and retired to their beds,
While visions of SlideShark danced in their heads.
With a tool to play PowerPoint with animations intact,
They had settled their brains for a worry-free nap.
Then from the offices of SlideShark there arose such a clatter,
Presenters sprung from their beds to see what was the matter.
Loads of new features and still no need for cash,
Away to the App Store they flew in a flash.
Now, right from the iPad, upload a PowerPoint show,
To make preparing for meetings anything but slow.
Then what to their wondering eyes should appear,
Why, in fact, the option to make slides disappear!
With the tap of a finger, hide slides in a zip,
And use the laser pointer to highlight your best tips.
Then more rapid than eagles, a group version there became,
SlideShark Team Edition would be the name!
Now user permissions! Now team content! Now reporting to mix in!
Sales teams enabled with the orange shark fin!
From the leadership of a team, to sales reps one and all,
A consistent message distributed without even a phone call.
Then once more, new features for all is the scoop,
Now PowerPoint presentations can play in a loop.
With the addition of Autoplay, more options abound,
And even change the order of slides around.
Presenter mode appears, with the option to view notes,
Shortly followed by what? An iPhone remote!
Now search for presentations from within the app,
And follow up with viewers based on data SlideShark tracks.
Offline presenting avoids WiFi connections that are hairy,
And support for embedded video makes everyone merry.
Project using Airplay or a cable for big screen glow,
And then share the presentations so the message can grow.
Last but not least, add hyperlinks to slides,
And integration with cloud storage SlideShark now provides.
Box, Dropbox, Syncplicity, and Google Drive,
Sync accounts to upload presentations on the fly.
Whether presenting alone or as part of a team,
Show PowerPoint on the iPad the way it's meant to be seen.
Reimagine the business meeting with the SlideShark app,
Prepare, present, and follow up with a tap!
With SlideShark and the iPad, and the audience in sight,
Happy presenting to all, and to all a good night!
Learn More About SlideShark Team Edition
Get Updates via Email
11 Must-Haves for a Winning Sales Coaching Plan
Coaching your sales reps need. Business results you'll love. Learn about it here.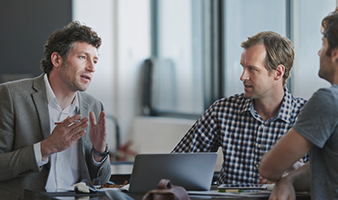 Inside Brainshark for Coaching
See how you can help sales reps master their skills and improve performance in this 2-minute demo video.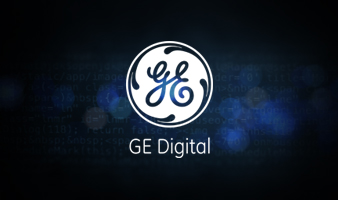 GE Digital's Sales Enablement Story
See how GE Digital's strategy has them on pace for +40% YoY growth.