Challenges of Tablet Adoption
Last week, I introduced some findings from our Executive Roundtable event late last year which centered on the driving factors of rapid tablet adoption across businesses. Yet, in that same study, we also came across a few speed bumps in the road for some enterprises trying to go mobile. Many of these challenges have to do with potential security issues.
When executives expressed a challenge with their mobile strategy, almost 80% of them cited security concerns. For one respondent, security issues will likely drive his company to adopt RIM's Playbook, which is seen as having more security capabilities. The lack of strong security infrastructure is driving a wedge between IT and departments who see tablets as the answer to achieving key goals.  We heard multiple examples of departments, including the C-suite, using their own budgets and finding other ways to get around IT to acquire and deploy tablets! 
One of our attendees reported experimenting with tablets in a large store that had no desks or computers, but because of security issues and the inability to integrate fully with their Exchange system they had to go back to square one.
Other challenges discussed:
Many mobile apps, even some popular CRM solutions, are not yet mature enough or work effectively in a mobile environment and need to be improved.  Lack of good integration between tablets and CRM solutions was also mentioned.

IT departments don't have system monitoring and reporting tools to manage the usage and performance of these devices.  IT also lacks control over what software is pushed to these devices so they can't provide adequate or consistent support. 

Without a clear mobile strategy, organizations may have to support all popular tablet platforms, increasing IT costs and reducing efficiency.

Tablets introduce a lack of protection for consumer privacy.  This problem is especially significant in the healthcare and finance industries, where federal regulations require that organizations take comprehensive measures to protect consumer data.
Despite these understandable concerns, tablets continue to fly off the shelves. We plan to continue blogging the findings from our Roundtable event. Next, we'll cover the different business functions that tablet adoption is serving as well as what the current status of adoption really means for mobile business strategy.
Get Updates via Email
11 Must-Haves for a Winning Sales Coaching Plan
Coaching your sales reps need. Business results you'll love. Learn about it here.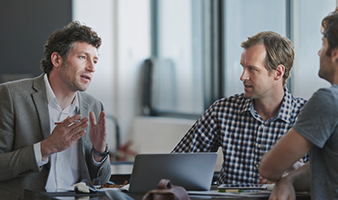 Inside Brainshark for Coaching
See how you can help sales reps master their skills and improve performance in this 2-minute demo video.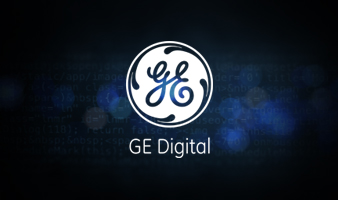 GE Digital's Sales Enablement Story
See how GE Digital's strategy has them on pace for +40% YoY growth.