Best Way to Share your myBrainshark
Some of us may have been taught this life lesson at an early age.  Whether it is toys, food, or Brainsharks, sharing is a way for us to spread our material presence to others in the hope that they will benefit from something in the same way that we have.  On that note, we recently received a question from one of our myBrainshark users that we wanted to take a moment to respond to.
User Question:
Is it possible to use Brainshark for mass distribution via email? In other words, can I send out a presentation to 1,000 or 10,000 people?
Answer:
Proud to report that you have several options with regards to this. I recommend considering the 4th option, but check the first three for an inexpensive approach that you may not have known about.
First and foremost, everyone should make use of the myBrainshark Share feature whenever convenient. Use the myBrainshark "Share" link – you enter the email addresses you'd like to contact, the tracking code so that you can track the results (if you have myBrainshark Pro), and then the system will distribute your presentation via email. Separate multiple addresses with a comma. Technically, you can share with an unlimited amount of people in this way but it's not ideal for the masses. 
Mass Email from Your Own Email – You can copy your presentation URL and paste it into an email from your own email account. This lets you send your presentation to groups of people or use your BCC function as you would with any other email (without copying and pasting all those email addresses into the myBrainshark system). Your presentation URL can be found when on your "EDIT PRESENTATION" screen. Do be aware, however, that if you choose this method of distribution the ability to track exactly who viewed the presentation is no longer viable using a tracking code. You could however track viewers using a Guest Book.
Mail Merge from Your Own Email – If you'd like to get a little more sophisticated, use your Outlook account & an Excel spreadsheet with your contacts listed on them to send out a mail merge. This method takes a little longer, but lets you add a tracking code to the URL you send to each person. This allows you to set up instant alerts that will notify you when someone views your presentation AND will tell you who is watching it (as long as you have myBrainshark Pro).
Use an Email Provider – Of course when you start sending out emails on a regular basis to groups numbering in the hundreds, thousands or ten thousands, it's probably time to start considering a small business solution like iContact or Constant Contact for your email campaigns. Luckily, it's easy to use either of these services to share and track myBrainshark video presentations.
Got a question you think would make a great blog post or newsletter article?
Submit it Today - /brainsharkinc/GotAQuestion
Get Updates via Email
11 Must-Haves for a Winning Sales Coaching Plan
Coaching your sales reps need. Business results you'll love. Learn about it here.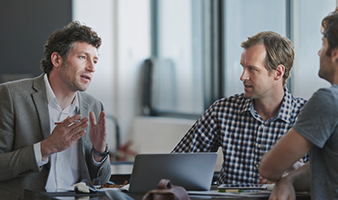 Inside Brainshark for Coaching
See how you can help sales reps master their skills and improve performance in this 2-minute demo video.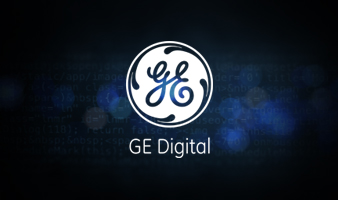 GE Digital's Sales Enablement Story
See how GE Digital's strategy has them on pace for +40% YoY growth.