SlideShare Hooks up with LinkedIn - Networking Through Online Presentations
Yesterday, LinkedIn announced the acquisition of San Francisco-based SlideShare for $119M. While there are lots of mergers and acquisitions that make you scratch your head, this isn't one of them. LinkedIn has become the standard for business professionals to network and interact online. And SlideShare, from the get-go, established itself as the standard for posting and sharing presentations online. I've certainly admired both companies' ability to drive traffic, rapidly expand their user bases, and build active communities, particularly among business professionals.
I've also been impressed with SlideShare's ability to get in early and establish its position among LinkedIn's small, limited set of partners. In her blog post on the news, SlideShare's co-founder and CEO, Rashmi Sinha wrote "We mostly grew by word-of-mouth and virality. The only business deal I aggressively pursued was when I heard that there might be a LinkedIn developer platform in the works. I activated every connection through advisors, investors, and friends, determined that SlideShare be part of LinkedIn's platform." So, once again, their acquisition did not come as a surprise, and deserves commendation.
Business professionals rely on presentations – most of them, of course, created using PowerPoint – to communicate and share knowledge. Presentations can be posted, but to be really effective, I do believe they need to be delivered.  That's where some of the benefits of SlideShare, in my opinion, can start to break down. There are only two ways to deliver a presentation: live or on-demand.  Live presentations delivered over the web are enabled by web conferencing products like Webex and Go-to-Meeting, while live presentations delivered in person are enabled with solutions like SlideShark for the mobile professional. SlideShare, on the other hand, like Brainshark, enables people to share presentations online for on-demand viewing. But the vast majority of presentations on SlideShare lack audio which makes them much less effective.  Brainshark, meanwhile, allows people to turn content into dynamic, voice-enriched video presentations, transforming them from simply being information containers to becoming true knowledge delivery assets.
So I have to admit, I do question the effectiveness of a lot of the content on SlideShare. However, I can't question their success and commitment to enabling business professionals to share content online and – now together with LinkedIn – to network online as well. 
Get Updates via Email
11 Must-Haves for a Winning Sales Coaching Plan
Coaching your sales reps need. Business results you'll love. Learn about it here.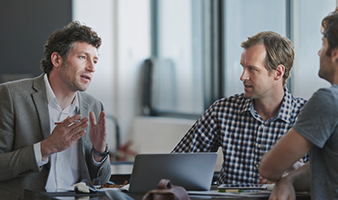 Inside Brainshark for Coaching
See how you can help sales reps master their skills and improve performance in this 2-minute demo video.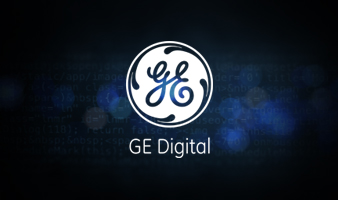 GE Digital's Sales Enablement Story
See how GE Digital's strategy has them on pace for +40% YoY growth.