LinkedIn Ads Make Way for Online Video
Companies can now incorporate video into their LinkedIn Ads campaigns. So what do marketers need to know?
The opportunity to get your brand's message out with video marketing just got a little bit bigger. For those who haven't heard, LinkedIn now supports online video for social advertising via LinkedIn Ads. Essentially, this means companies that are paying for text-based ads on LinkedIn can now use video as well via the same program.
It will be interesting to see how marketing organization take advantage. Trends show that the use of online video continues to rise with B2B marketers, as video is the sixth most popular content marketing tactic in 2012. (Incidentally, social media – which includes LinkedIn – is number one.) And since creating online video presentations is easier now than ever, this could be another valuable outlet for video marketers.
So how does this whole "LinkedIn video ads" thing work? Here's a quick rundown of the basics:
It's YouTube-only. Video content for LinkedIn Ads needs to be published to YouTube first before it can be used on LinkedIn. Once your content is live, you can link to it within LinkedIn to create your ad. Earlier this year, YouTube revamped its own advertising platform with TrueView, so companies that are already experimenting with YouTube ads can likely use the same videos for their LinkedIn campaigns.
Videos have to be short and to the point. LinkedIn has a limit of 30 seconds for all ad videos, so this is not the place for longer, super-detailed presentations. You can still be clever, of course, but this is primarily the place for product or brand-oriented content.
Ads are pay-per-click. Like Google AdWords and YouTube's TrueView, LinkedIn video ads follow a PPC payment structure. You can set it up so that you only pay for clicks (someone watches your video) or impressions (your video ad appears on someone's page). There's no contract, so you can test out LinkedIn video ads, and stop anytime you want to.
You can segment your audience. What's cool about LinkedIn is that it has the inherent ability to segment people based on what they do professionally, which can be a really valuable tool for B2Bs. While other PPC programs are typically geared around keywords and very broad demographics, LinkedIn allows you to target your advertisements toward things like specific job titles, functions, industries and company sizes. This allows you to focus your video content for a specific group of potential buyers, then optimize your campaigns to target that specific segment of business professionals.
You can find out more about LinkedIn video ads here, and check out our content development page to learn more about using Brainshark to create video marketing content quickly and easily.
Learn More: Video for Social Media Marketing
Get Updates via Email
11 Must-Haves for a Winning Sales Coaching Plan
Coaching your sales reps need. Business results you'll love. Learn about it here.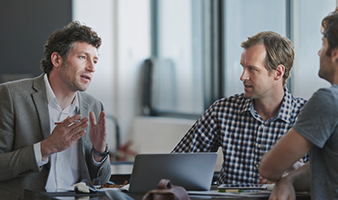 Inside Brainshark for Coaching
See how you can help sales reps master their skills and improve performance in this 2-minute demo video.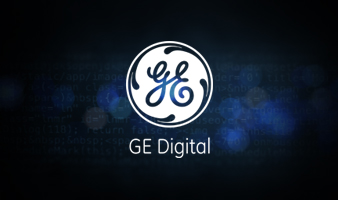 GE Digital's Sales Enablement Story
See how GE Digital's strategy has them on pace for +40% YoY growth.