Content Tips: Repurposing Blog Posts into Video Presentations
Adapting popular blog posts for on-demand videos can help marketers generate fresh content while getting more value from their most powerful topics.
Question – what was the biggest challenge that plagued B2B content marketers in 2012? The answer might surprise you. According to the latest trends report from Content Marketing Institute (CMI), it's not just a question of generating quality content, but creating enough of it.
Now more than ever, marketing teams are struggling to keep up with the content demands of their organization. Search engines crave more content for SEO, sales and business development reps require more assets to share with prospects, and on and on it goes.
With this constant need for more content, it only makes sense that marketers would look to repurpose what they already have into fresh resources.
As we've talked about many times on this blog in the past, repurposing can often be a content marketer's best friend, and video is a great means to that end. I've written before about how video presentations can be repurposed into additional assets, but it works just as well the other way around.
For example, by taking popular blog posts and converting those ideas into short video presentations, you can:
1) expose those messages to new audiences, and
2) generate new content by recycling popular topics.
These videos can be embedded to your website or posted to YouTube to increase exposure. In most cases, you don't even need a camera, as you can simply convert PowerPoint slides into cool videos that tell your story in a compelling way.
Of course, not all blog posts make sense to repurpose into online videos. In my experience, the best posts to target include:
Recently, we chose a blog post that combined the last two concepts to create a new video item. The original post was titled 10 Fascinating Video Marketing Stats for 2012. With a few PowerPoint slides, some simple script narration and Brainshark, we were able to leverage that post into the video presentation below.
As you can see, it doesn't take much more than the right topic. The next time you find yourself in need of some fresh content, browse your blog for posts that can be repurposed into new formats. You may just have a few cool videos waiting in the wings.
Register For Our Repurposing Webinar
Get Updates via Email
11 Must-Haves for a Winning Sales Coaching Plan
Coaching your sales reps need. Business results you'll love. Learn about it here.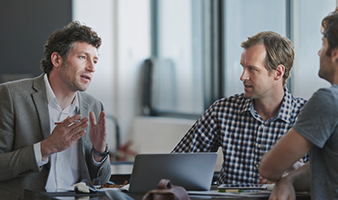 Inside Brainshark for Coaching
See how you can help sales reps master their skills and improve performance in this 2-minute demo video.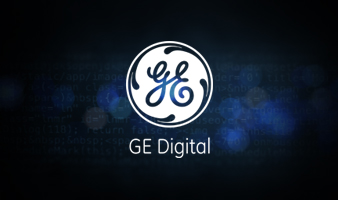 GE Digital's Sales Enablement Story
See how GE Digital's strategy has them on pace for +40% YoY growth.