The Easy Way to Track Traffic from YouTube for Video Marketing
Tracking how many views a video gets is simple enough, but do you also know how much traffic from YouTube your website is getting?
There are lots of ways marketers can use YouTube to enhance their video marketing strategies. You can rework your YouTube video titles to make them more SEO-friendly, or update your YouTube channel to help more people find your content.
Just remember – posting content to YouTube isn't just about attracting more viewers. This is still marketing after all, and the ultimate goal is to turn those viewers into new customers for your business. Ideally, people who view your content on YouTube will then visit your website to learn more about what you do.
YouTube analytics reports do a fine job of tracking how often your videos are viewed, but they won't tell you anything about where people go once they actually leave YouTube. So how do you know if your YouTube content is successfully driving people to your website? With Google Analytics, it's actually very simple.
Here is the easy way to track traffic from YouTube for video marketing using Google Analytics.
Step 1 – From the main dashboard, select the Content menu.
Under Standard Reports, a lot of people go straight to Traffic Sources when tracking where visitors are coming from, but I usually skip right over this and use the Content option instead. I like this view because not only does it allow me to filter various external sources, but it will also parse out the specific pages on my site that are benefitting from that traffic.
From here, you can open the Site Content drop-down and select All Pages. This screen will display your site's pages (by URL), listed in order of most viewed according to the date range you've specified.
Step 2 – Choose a secondary dimension
To filter these page results by source, you need to first click the Secondary Dimension drop-down that is directly above your page listings.
Under Traffic Sources, simply select Source. Your page listings will update with a new filter that shows the sources for your most popular content.
Related: YouTube SEO Best Practices: Titles and Descriptions 
Step 3 – Filter your results
You will now be able to search by specific sources to see where your traffic is coming from. Click the Advanced link to the right of the search field on the right side of the dashboard. This will open a new drop-down with three new filtering options. (By default these are Include, Page and Containing.) Select the middle green option and change Page to Source.  In the new search field, simply type in "youtube" (or if you want to be super specific, "youtube.com"), as shown in the screenshot below.
When you apply this, your results will update with all website traffic where YouTube is the source, including total page views and the specific pages that YouTube is driving viewers to. From there, you can manipulate and segment the data even further using the provided filters, but that's essentially it.
4 Best Practices for Tracking Traffic from YouTube:
In an effort to drive more people to your website, it's a best practice to include links and calls to action in the description fields for each of your YouTube videos. In fact, I recommend pasting the link at the very top of the description so that it doesn't get hidden behind the "Show more" section.

Savvy marketers know that you can also add unique tracking codes to all of your URLs that are posted to YouTube. These codes can be filtered in Google Analytics as well, making it easier to see which specific videos are driving traffic to particular pages. I don't usually bother with this step, but it's something to consider.

If you want to see how much traffic a particular page has gotten from YouTube, simply add a new dimension under the Advanced drop-down (screenshot above), and run a Page filter for the appropriate URL.

This might be obvious, but of course you can also use this technique to track traffic from all sources, not just YouTube.
---
Want more on video marketing? Check out:
Get Updates via Email
11 Must-Haves for a Winning Sales Coaching Plan
Coaching your sales reps need. Business results you'll love. Learn about it here.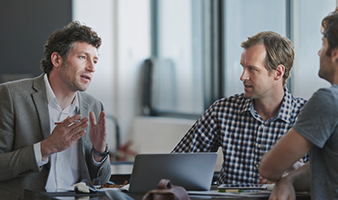 Inside Brainshark for Coaching
See how you can help sales reps master their skills and improve performance in this 2-minute demo video.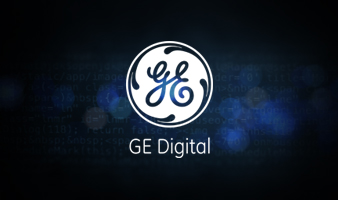 GE Digital's Sales Enablement Story
See how GE Digital's strategy has them on pace for +40% YoY growth.