Customizing Brainshark Presentations with Link Options
Back in April 2013, my colleague Allison Wahl wrote about adding a tracking code to a presentation URL in order to determine who viewed an on-demand video presentation.  But that was only half the story! There are many other modifiers, or Link Options, that can be added to the end of a presentation URL to customize the viewing experience.  
Let's imagine a few scenarios, and take a closer look at how Link Options can be used to create a custom viewing experience in each instance.
Hide the Table of Contents
You've created a Brainshark presentation that consists of a single 4-minute video – no additional slides, that's it. In this scenario, there really is no benefit to having a Table of Contents, since the presentation only consists of one video slide. You can easily hide the table of contents by adding &DM=1 for standard Brainshark URLs, or ?DM=1 for custom Brainshark URLs.
What's the difference between standard and custom URLs you ask?  Custom URLs are those that the author of the presentation has modified to include specific characters instead of the default string of characters. Here's an example of each:
Standard URL: https:/companyname/vu?pi=zDNzdGnOtz0z0&dm=1
Custom URL: /companyname/overview-presentation?dm=1
(Click the image below to see the hide Table of Contents URL parameter in action.)
Display Slide Notes
Next, imagine you've created a presentation, and you need to insure that you effectively reach a hearing impaired audience.  To improve the experience for the audience, you can include the slide notes for the presentation and set them to automatically display when the presentation begins to play.
To accomplish this, just add &SN=1 to standard a Brainshark URL, or ?SN=1 if you're using a custom Brainshark URL, and the notes will appear under the slide content.
(Click on the image below to see the slide notes feature.)
Start at a Specific Slide
Now imagine you've just given a presentation, and would like to send the on-demand version to your audience.  Since the information most pertinent to them is on Slide 5, you would prefer to have them start there, rather than at the beginning of the presentation. No problem, just add &SLD=5 to a standard Brainshark URL, or ?SLD=5 to a custom Brainshark URL, and viewers will automatically be taken to Slide 5 when they play the presentation.
(Click on the image below to see this feature in action.)
For a complete list of Link Options, and more details on how to use them in your presentations, click here.
Want to Learn More About Brainshark? View a Web Demo
Get Updates via Email
11 Must-Haves for a Winning Sales Coaching Plan
Coaching your sales reps need. Business results you'll love. Learn about it here.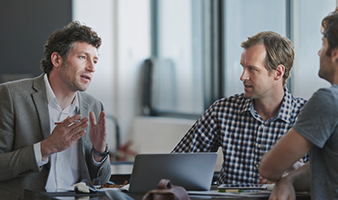 Inside Brainshark for Coaching
See how you can help sales reps master their skills and improve performance in this 2-minute demo video.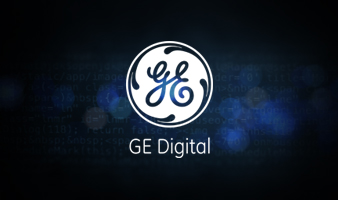 GE Digital's Sales Enablement Story
See how GE Digital's strategy has them on pace for +40% YoY growth.