SlideShark v3.4 – Single Sign-On and Added Security
2014 is going to be a very big year for SlideShark – particularly in its growth from what was once just a free presentation app, into a full-fledged enterprise solution. An important piece of this is really developing our story around security and identity management. So for our first release of 2014, we wanted to tackle this need head-on.
Single Sign-On (SSO)
SSO, a widely requested feature from our Team Edition users, has a two-fold benefit in adding a level of security and a level of convenience for users. It enables centralized user management for organizations looking to use their own systems and security measures to handle user administration. To that end, account management is easier from the user perspective as there is no need to remember yet another username and password. SlideShark's Single Sign-On is SAML-based, which is the most popular and accepted solution for user authentication.
Basically, the first time you access your SlideShark app using SSO will be via a URL distributed by your SlideShark Administrator. This will trigger your corporate login – either a network or web-based login.  After a successful authentication, the Single Sign-On communication will launch and log you directly into the SlideShark app. The same experience will apply when accessing your account online at SlideShark.com.
Single Sign-On is available to all Team Edition customers but its implementation will require a one-time engagement with Brainshark Professional Services, where an additional cost may apply after a scope of work is conducted. Please contact your rep or SlideShark Sales for more information.
Automatic Log-out
We are also offering a standalone feature to our Team Edition administrators to be able to set token expirations, essentially allowing them to define a maximum length of time a user may be logged in. Forcing users to logout after a certain period of time offers additional security around SlideShark use. If you would like to take advantage of this feature, simply have your Administrator contact our Support team.
Bug Fixes
The overall SlideShark experience is important to us with every single release. We've added a few small bug fixes that should help with performance and improve our existing in-app messaging.
If you find issues or have questions, get in touch with our Support Team directly. They're always ready to help. And as always, if you're pumped about SlideShark and you have a chance to post a review to the AppStore, we would greatly appreciate it.
Get Updates via Email
11 Must-Haves for a Winning Sales Coaching Plan
Coaching your sales reps need. Business results you'll love. Learn about it here.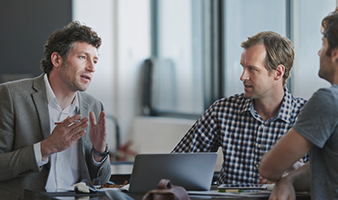 Inside Brainshark for Coaching
See how you can help sales reps master their skills and improve performance in this 2-minute demo video.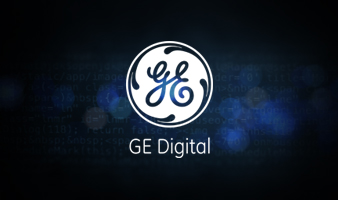 GE Digital's Sales Enablement Story
See how GE Digital's strategy has them on pace for +40% YoY growth.