21 Buzzworthy Tweets from #SDSummit 2015
If you weren't able to make it to Nashville for the annual SiriusDecisons Summit, you certainly could have stayed up to date on the latest sales and marketing trends, thought leadership, and stats on Twitter. Simply following the #SDSummit hashtag revealed a wealth of information—once you got past all the videos and pictures of the Neon Trees concert from Wednesday night at the Summit, of course.
From polls and surveys to quotes and case studies from influential sales and marketing leaders, the Twittersphere was buzzing with excitement (and clever memes!). Sales productivity, sales content, sales enablement and sales/marketing alignment were hot topics throughout the week, and I've compiled some great tweets on those themes so you can keep up with the buzz too. 
So throw on those cowboy boots and turn up the country, because the tweets have been coming in real-time and bringing so much heat—you might as well be in Nashville yourself!
Sales Content Tweets
#SDSummit @jefflash @izjay @LazGonzalez pic.twitter.com/LfpewNqhxt

— Erica Turnlund (@Erica_Turnlund) May 13, 2015
Key questions: To whom, and when, do I send what content via which medium?#SDSummit

— Steve Ludwig (@swludwig) May 13, 2015
#sdsummit Tweetable Takeaway #21: Approach your sales org like a customer. Deliver them the right content at right time on right channel.

— Marilyn Cox (@MarilynECox) May 12, 2015
Everyone wants to see content ROI but few can measure it. @eeestep #SDSummit

— Christine Viera (@ChristineViera) May 14, 2015
We don't always think about the sales deck as a piece of content, but buyers do. Need to start paying more attention! #SDSummit

— erin provey (@eeestep) May 14, 2015
Sales Enablement & Productivity Tweets
Definition of sales enablement: Reps must possess the skills, knowledge & assets to maximize each buyer interaction. #sdsummit

— Matt Heinz (@HeinzMarketing) May 12, 2015
Sirius making a case for Centralized Sales Enablement function within your org to deliver sales productivity to field #SDSummit

— Marissa Dacay (@mdacay) May 12, 2015
First-line sales managers are the agents of #SalesEnablement #SDSummit @tjaros

— Jim Ninivaggi (@JNinivaggi) May 13, 2015
Sales enablement = providing the skills tools and assets to maximize every buyer interaction! #SDSummit

— Doug Landis (@douglandis) May 12, 2015
#sdsummit Tweetable Takeaway #12: Sales enablement must extend beyond message training through pipeline acceleration & customer communities.

— Marilyn Cox (@MarilynECox) May 12, 2015
It's all about productivity #SDsummit #SalesEnablement pic.twitter.com/e2r7leeueF

— Amanda Ovenden (@AmandaFlutterBy) May 12, 2015
Increase sales productivity, increase yield per rep #SDSummit #keepitsimple

— Robert Pease (@RobertCPease) May 12, 2015
Now primary goal of #tech investment by #sales is for #productivity increases #SDSummit http://t.co/6I1k6jMQpz pic.twitter.com/1ZVPRpG28p

— ProductivityBooster (@ProductivityTOP) May 13, 2015
Sales & Marketing Alignment Tweets
Big @siriusdecisions #SDSummit theme: Sales is marketing; marketing is sales, by @gorbansky http://t.co/GYHDwJjAoB pic.twitter.com/eZRTsb6vGo

— Docurated (@docurated) May 12, 2015
If sales & marketing don't have a deep and shared view of the buyer and customer, alignment will fail. It's foundational. -@izjay #SDSummit

— erin provey (@eeestep) May 13, 2015
Companies that have aligned sales and marketing deliver 19% more growth, according to @SiriusDecisions #SDSummit

— LinkedInB2B (@LinkedInB2B) May 13, 2015
It is not just aligning the sales process - it is aligning People, Process, Content & Tech to the buying process = mrktg + sales #SDSummit

— Carlos Hidalgo (@cahidalgo) May 14, 2015
Debunking Myths
Ready to challenge the idea and current data that the #B2B seller is dead #SDSummit pic.twitter.com/FNt1byER5t

— Jim Ninivaggi (@JNinivaggi) May 14, 2015
It's a myth that 67% of buyers have made a decision before talking to a sales rep. #savetheb2bsalesrep @JenRoss17 @Marisa_Kopec #SDSummit

— SiriusDecisions (@siriusdecisions) May 14, 2015
Say goodbye to #marketing's fave stat... #savetheB2Bsalesrep #SDSummit pic.twitter.com/p44yCV0LVC

— Merrie Beth Salazar (@mbsala) May 14, 2015
Sales reps after hearing @Marisa_Kopec & @Jenross17 talk about how sales still matters. #SaveTheB2bSalesRep #SDsummit pic.twitter.com/36Ds3hZzWr

— Jeff Lash (@jefflash) May 14, 2015
Get Updates via Email
11 Must-Haves for a Winning Sales Coaching Plan
Coaching your sales reps need. Business results you'll love. Learn about it here.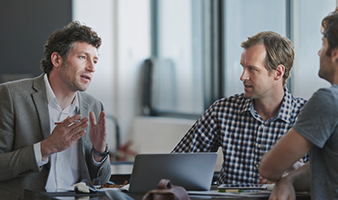 Inside Brainshark for Coaching
See how you can help sales reps master their skills and improve performance in this 2-minute demo video.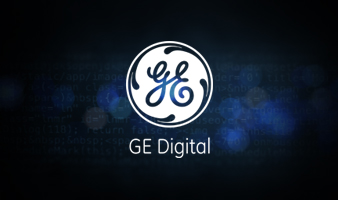 GE Digital's Sales Enablement Story
See how GE Digital's strategy has them on pace for +40% YoY growth.