BRAINSHARK PRICING
How to Buy
Ready to take the next step toward an always-ready sales force? Take a look at our platform license and integration options below.
Purchase Options
Brainshark solutions are purchased as annual subscriptions on a per-user basis.
Content Authoring & Sharing
Pro
Premier
Create voice-enriched video presentations
Interactive quizzes, polls & surveys
Record screen and webcam videos
Show video & slides, side-by-side
Upload & host existing content (documents, videos, etc.)
Content portal with custom tags & filters
Content ratings & user comments
Detailed view notifications & reports
Guest authoring for SMEs
Brainshark Mobile App
Outlook plug-in
Create structured courses and curriculums
Formal & informal training environment
Auto- & self-enrollment options
Certifications & achievement badges
Readiness paths with due dates & progress tracking
Rep and team readiness scorecards - NEW!
Advanced learning reports & analytics
SCORM import/export
Video assessments & practice
Team-wide & individual activities
Time-stamped feedback & comments
Customized ratings, scores and feedback
Team leaderboards
Peer-to-peer review options
Formal training integration
Screen recording for demos & presentations
Machine analysis & scoring
Readiness Scorecards with CRM Data
Activate data-driven readiness with cutting-edge visibility into sales team activities and performance.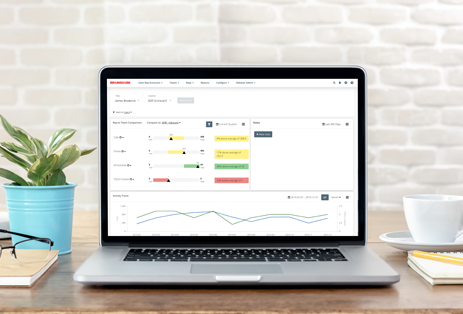 Brainshark Coaching
Brainshark's standalone offering for video coaching, practice and assessments.

Salesforce
Make sales readiness part of your Salesforce environment

Microsoft Dynamics
Easily provide sales readiness right within Microsoft Dynamics
Top Opps
Deliver "in the moment" learning resources throughout the sales cycle

Highspot
Access Brainshark training, coaching and content from Highspot

Seismic
Make all your Brainshark resources available within Seismic

API Integration Options
Integrate with other applications in your sales ecosystem
External Learning
Empower channel partners and other external users with Brainshark
External Learning for Salesforce
Provide Brainshark access via a Salesforce Communities license