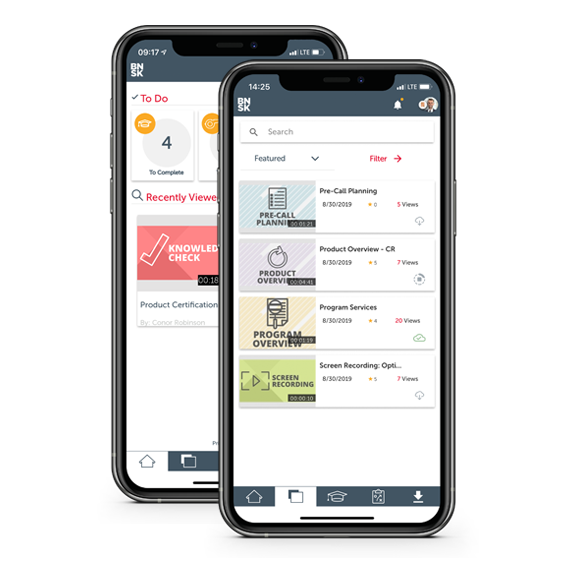 Memorable training that's always at your reps' fingertips.
With the Brainshark Mobile App, your teams will never miss a beat when it comes to new product updates, value messaging and more.
No internet connection? No problem! Brainshark makes it easy for mobile reps to view learning content no matter where they are – including areas with low connectivity.
Develop critical skills and identify learning gaps.
Build a custom library of topics or skills to associate with learning activities. Track those activities across your sales team to ensure key skills are obtained, such as product knowledge, account planning and forecasting.
Manage all your live and external learning events as well.
Create course sessions for live events such as instructor-led-training and webinars – right alongside your on-demand training content. Students can select the sessions that best fit their schedules.
Brainshark has made a huge difference in our sales training effectiveness, and has resulted in less time wasted for sales managers.