The 22 best sales podcasts to listen to right now
Sep 20th, 2022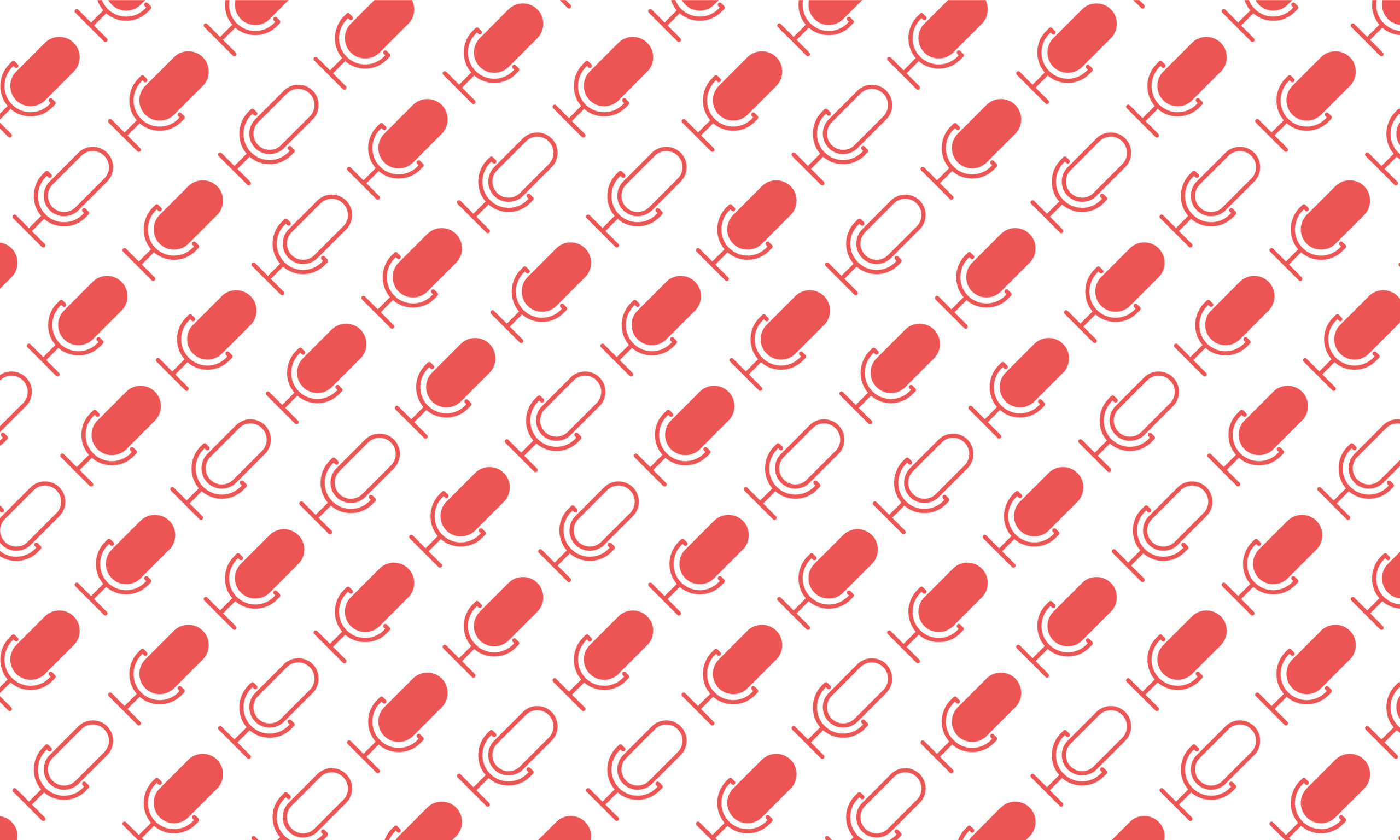 There's no denying the massive popularity of podcasts. A whopping 55% of the U.S. population has listened to a podcast, up from 51% the previous year according to Podcast Insights.
Why all the podcast love? Convenience, and with over 2,000,000 podcasts there is a treasure trove of choices, giving listeners easy access to engaging shows that cover every topic imaginable – from sports and crime thrillers to business and comedy.
The sales world is no exception. With dozens of fantastic podcasts available today, sales professionals have no shortage of insights and tips at their disposal. However, finding one that meets your professional needs isn't always easy.
That's why we've compiled a list of the 23 best sales podcasts (in no particular order) for reps, managers and executives to check out. Happy listening!
The best sales podcasts for 2022
Sales Influence
Make It Happen Mondays
Sales Gravy
The Salesman Podcast
The Ziglar Show
Sell or Die
The James Altucher Show
The Jordan Harbinger Show
The Tim Ferriss Show
The #AskGaryVee Show Podcast
Young Hustlers
Accelerate! With Andy Paul
The Quotable Podcast
In The Arena Podcast
The Brutal Truth About Sales & Selling
The Sales Influence Podcast
Sales Pipeline Radio
The Sales Evangelist
B2B Growth Show
Advanced Selling Podcast
SBI Sales and Marketing Podcast
Move The Deal
Conversations with Women in Sales
Continue reading for details on each of our top 20 picks!
The Best Sales Podcasts for Reps
Barrows, the CEO and founder of JBarrows Sales Training, records this popular podcast live on Facebook every Monday. Episodes feature a wide variety of guests and B2B sales topics, from personal branding and career advice to the nitty-gritty of daily selling. Barrows' shows are full of useful sales tips and anecdotes, many of which are drawn directly from his experiences in the field.
Also check out: JBarrows team member Morgan Ingram hosts the SDR Chronicles, a podcast specifically geared toward sales development reps.
Noted author, speaker and sales expert Jeb Blount delivers a hearty serving of quick-tip advice on the Sales Gravy podcast. Although some of his shows can last up to an hour, many of them are just 5-10 minutes long – making it perfect for reps who want useful nuggets on objections, negotiation strategies and related topics during a busy day. New episodes can be sporadic, but Blount usually publishes a few podcasts each month.
With more than 550 episodes, you're pretty much guaranteed to never run out of relevant content with The Salesman Podcast. In addition to publishing multiple new shows each week, Barron sets this podcast apart by focusing on many of the soft skills required for sales success – from body language and speaking best practices to tips for good storytelling and questioning.
Hosts: Tom Ziglar and Kevin Miller
Episode Length: 30-60 minutes
Dedicated to continuing the legacy of legendary sales motivator Zig Ziglar, this highly-ranked sales podcast is largely dedicated to self-improvement, inspiration and developing good habits. Son Tom Ziglar and colleague Kevin Miller routinely invite famous speakers onto the show – such as Simon Sinek and Seth Godin – to discuss the secrets of lasting success.
Hosts: Jeffrey Gitomer and Jennifer Gluckow
Episode Length: Varies, but most are 20-30 minutes
Gitomer – author of The Little Red Book of Selling – teams up with fellow sales trainer and speaker Gluckow for a daily podcast with recurring features like "Monday Motivation," live Q&A chats and a weekly "Best Of" podcast for time-strapped listeners. The topics vary a good deal – as do the guests – so there's something for almost everyone.
Other Top Podcasts for Sales Reps:
6. The James Altucher Show (Key Episode: Chris Voss: This Is What I Do In A Negotiation)
7. The Jordan Harbinger Show (Key Episode: Negotiation Secrets, Part One)
8. The Tim Ferriss Show (Key Episode: Ramit Sethi on Persuasion)
9. The #AskGaryVee Show Podcast (Key Episode: The Law of Attraction)
10. Young Hustlers (Key Episode: How to Handle Rejection)
While not strictly sales-focused, the shows listed above focus on elite performers in and outside of the business world, giving listeners a playbook for success from the very best on a mixed bag of topics such as entrepreneurship, self-improvement and personal branding.
The Best Sales Podcasts for Managers
Paul consistently invites some of the biggest names in the sales community onto his show, including Jeff Shore, Mark Hunter, and Jill Konrath. In addition to featuring great guests, Paul's podcast discusses topics that all sales managers should care about, such as the keys to hiring "sales rockstars," improving your sales process and equipping reps with useful tools.
Supported by Salesforce, The Quotable Podcast is full of advice that applies to salespeople of all types. Given that the show often digs into areas like talent recruiting, sales training, win-loss reviews and coaching, however, this podcast should particularly interest sales managers. New episodes generally air once a week.
Iannarino, prominent sales coach and author of The Lost Art of Closing, updates The Sales Blog almost daily and still manages to regularly produce new podcasts. Leadership is a favorite topic on In The Arena, with episodes on long-distance leadership, overcoming toxic culture and team dynamics, making it a useful resource for first-time managers.
Other Top Picks for Sales Managers:
14. The Brutal Truth About Sales & Selling (Key Episode: The Fastest Way to Become Successful in Enterprise Sales)
15. The Sales Influence Podcast (Key Episode: Cold Calling Metrics)
The Best Sales Podcasts for Leaders
Heinz comes from both a sales and marketing background, but his strategic understanding of B2B sales growth is on full display when hosting Sales Pipeline Radio. Coaching sales managers, improving quota assignment, sales effectiveness and sales-marketing alignment are all discussed by Heinz across a diverse group of podcast guests.
A well-known public speaker and consultant, Kelly looks at several high-level sales issues in this near-daily podcast. From relative basics like "Sales Process 101" or bringing a new product to market to more specific discussions – example: How do I Create a Cold Email Outreach Process? – keeps the level of variety up from episode to episode.
Host: James Carbary and Jonathan Green
Episode Length: 10-25 minutes
Want a quick, punchy podcast on big-picture business topics? The B2B Growth Show isn't limited to sales discussions, but many of its episodes home in on issues that should interest sales leadership. Examples include team-building, establishing referral programs, creating buyer personas, and maintaining relevance in commoditized markets.
Other Top Picks for Sales Executives:
19. Advanced Selling Podcast (Key Episode: My Generation)
20. SBI Sales and Marketing Podcast (Key Episode: How to Transform Your Indirect Sales Channel)
21. Move The Deal Sales Podcast (Key Episode: The Latest in Sales Enablement Research with Tamara Schenk)
22. Conversations with Women in Sales (Key Episode: Making the Move – Questions to Ask When Making a Career Transition)
23. Sales Influence (Key Episode: Sales Enablement Obsession)
If you're looking for engaging podcasts that focus on sales enablement trends and challenges, check these out.