How to Project PowerPoint Slides via iPad, iPhone or iPod touch
Sep 21st, 2012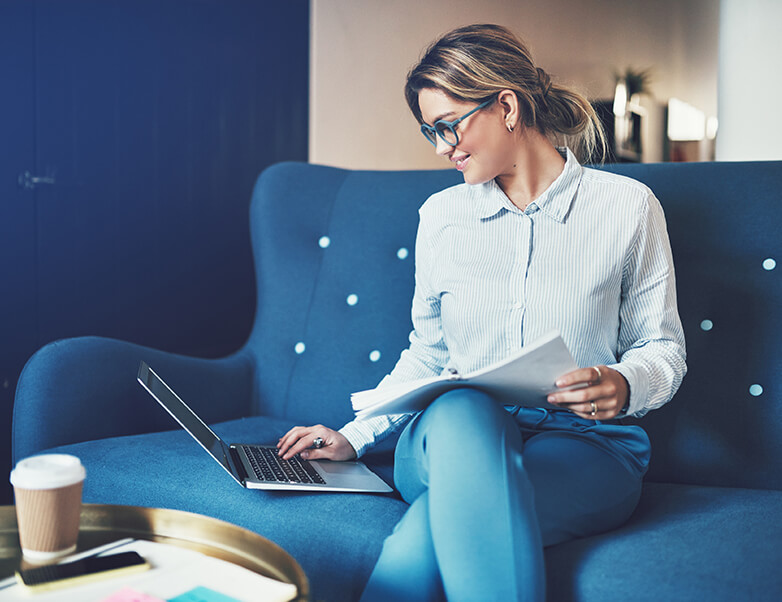 It's easy to project PowerPoint slide presentations from mobile devices like the iPad or iPhone – if you have the right tools.
One of the cool things about using the new SlideShark app to view PowerPoint presentations on your iPad, iPhone or iPod touch is that you don't have to carry your laptop around to sales and business presentations. Of course, when presenting to large groups, you're still going to want to project your PowerPoint slides so that everyone in the room can see them.
Fortunately, hooking your Apple mobile devices up to a TV or projector is a simple process. There are a few different ways to go about this though, depending on costs, needs and situation. Here are some of the primary options to choose from when it comes to projecting PowerPoint from your iPhone, iPad or iPod touch.
#1. Go the adapter route
This is probably the simplest way to display your slides on the big screen in business meetings. Most company meeting rooms these days are equipped with either an HD TV display or, at the very least, overhead projector. Obviously, Apple mobile devices are not equipped to connect directly to either of these options out of the box.
But no matter which situation you find yourself in, you can easily connect your iPad or iPhone using the Apple Digital AV Adapter and a short HDMI cable. The adapter is not expensive (Apple sells it for just $39.00), and is compatible with most of the latest Apple devices. (It's also very easy to hook up, as this Houston Chronicle post explains.)
#2. Go the Airplay route
For those who don't know, the AppleTV AirPlay option lets you stream content (video, music, images) wirelessly from your mobile device directly to your HD TV or computer screen. I've personally used this option in the past to watch streaming video, and can attest to its quality. In fact, I watched an entire episode of AMC's Breaking Bad during a recent trip to Europe and was amazed at how well the AirPlay feature worked.
SlideShark supports the AirPlay feature as well, so displaying PowerPoint slides via this method is no problem. However, keep in mind that the feature requires Apple TV, which I can't imagine most business meeting rooms are equipped with at this time.
#3. Go the mini-projector route
If you're so inclined, there's also the option of purchasing a mini HDMI Pocket Projector to display your presentations. This little baby is designed to hook up directly to your iPhone or iPad (and most other mobile devices), allowing you to project your PowerPoint slides from pretty much anywhere.
Just be aware, at $299.99, this is sort of an expensive option, and I can't imagine many companies will shell these out to everyone in their sales teams. That said, how cool would it be to walk into a sales meeting with everything you need to present – iPhone and projector – sitting in the palm of your hand? Fortunately, there are cheaper options out there to consider as well.
For more on using PowerPoint for iPhone, iPad and iPod touch devices, visit the SlideShark website.