Sales Enablement KPIs: Follow the 3 R's
Jun 22nd, 2017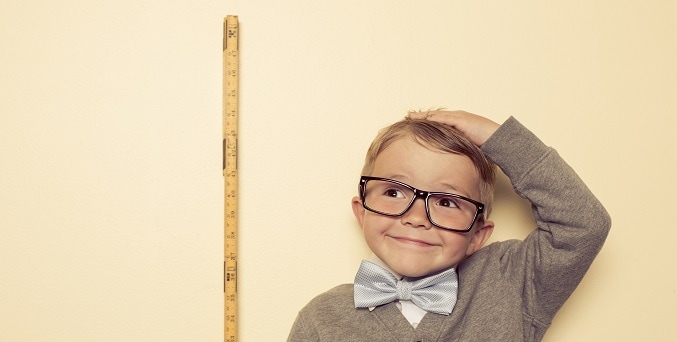 With CSO Insights reporting that 74% of organizations plan to spend more on sales enablement during the next 12 months, it's critical that sales enablement leaders are measured on the right key performance indicators (KPIs) to ensure they are getting the results and ROI necessary to justify that spend. (And of course, the efforts they're putting forth to support their sales force!)
During a recent webinar, sales enablement leader Jill Guardia and Brainshark's SVP of Business Development Jim Ninivaggi discussed why outlining the right KPIs is important to the success of sales enablement leaders. While it's true that every sales enablement leader's performance will be measured differently by their leadership team, there are 3 R's of sales enablement KPIs that every sales organization should follow.
Revenue
Given the nature of sales, revenue will always be one of the most important measurements of any sales enablement leader. But instead of focusing on KPIs like the percentage of reps attaining quota, Jim says it can be better to look at measurements that you – the sales enablement leader – have more control over. For example, having 90% of your reps hitting quota could be an indicator of great sales performance, but it could also indicate that the company is not setting its quota goals high enough.
Instead, it can be a good idea for sales enablement leaders to focus on establishing revenue goals for reps based on tenure. For instance, from months 0-12, 12-24, and 24-36, how much revenue should salespeople be contributing to the company based on historical data? With this information, sales enablement programs can be measured on the percentage of reps that have achieved or exceeded full revenue production for their given tenure.
Here's the extra credit: look at the percentage of reps that have reached their revenue goal before they enter the next phase of their tenure. For example, if you know that reps should be reaching $150K in revenue by month 12, and they reach it by month 9, then you can reasonably conclude that your training has been beyond successful, as your rep is outperforming their goal for their tenure.
Retention
Retention is one of the most critical issues all leaders face and sales enablement leaders are no exception. Research shows that a sales rep's average tenure is 2.5 years and 67% of sales reps leave their companies in under three years.
Let's say it takes your reps three or more years to reach full productivity. If they leave after 2.5 years, you've lost that rep before they reached their full potential. It's now up to you as a sales enablement leader to train their replacement. The cost of rep turnover is a potentially crippling problem for you and your sales department; according to Forbes Insights, the average cost of replacing a typical B2B sales rep is $115,000.
Jill says that one sign of a sales rep looking for other opportunities is a decline in productivity. Sales enablement leaders should be attuned to signs like this and take initiative to keep their reps engaged. For example, recommend to sales leadership that reps should be assigned to a new territory or given a small promotion. These can be helpful ways to keep them on board.
Repeatability
Finally, sales enablement leaders need to ensure they have a repeatable training program for both sales reps and managers. This program should incorporate the four categories of training outlined below:
Foundational: This category includes all of the training reps and managers would receive in a traditional onboarding program, such as product information, CRM training and competitive intelligence.
Continuous: This is where reps are reinforced on what they've learned in order to become fully productive, high-performing members of the team. Even reps that have 10 or 20 years of experience should go through this type of training and coaching when needed.
Transformational: This type of training occurs when there's a significant shift in the organization that reps and managers need to be prepared for, such as the introduction of a new sales methodology.
Reactive: Reactive training happens when your organization is involved in a change that you didn't necessarily have time to plan for. For example, your organization could be partnering with another company in your space, and reps and managers will need to be prepared to have the right conversations around this change with prospects.
You may be asking yourself "How do I quantify these four types of training?" To determine success rates for each category, create certification programs and look at the percentage of reps that have successfully completed each area. This will give you an indication of the effectiveness of your sales enablement program.
More from Brainshark: