14 Insightful Tweets from SiriusDecisions Summit 2018
May 09th, 2018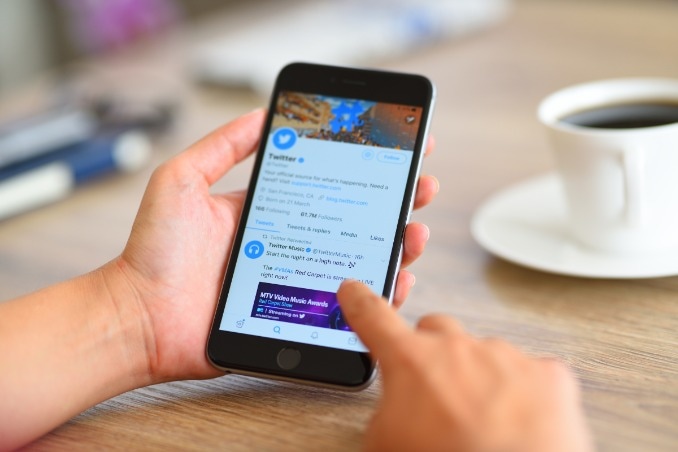 SiriusDecisions Summit 2018 has come and gone, with 3,000-plus attendees converging in sunny Las Vegas this week to discuss the latest trends and challenges affecting B2B sales and marketing.
While the topics certainly varied, ranging from brand-building to content strategy and customer experience, we couldn't help but notice a recurring theme – one highlighted by Ryan Schradin in Modern Marketing Today.
That theme is sales enablement.
"It seems like every conference session and case study and conversation that's taking place in Las Vegas over expensive steaks or roulette tables involves marketers working directly to impact sales," Schradin wrote. "And that's a good thing."
Successful companies need sales and marketing to be in lockstep when it comes to programs that directly affect the top line. And sales enablement – whether the function reports into marketing or sales – is one such initiative for an increasing number of B2B firms.
As SiriusDecisions research analyst Peter Zink pointed out on Tuesday, 74% of organizations indicated an increase in their sales enablement budget over the next 12 months. One of our own customers, PTC, has more than 40 employees supporting its sales enablement efforts (a fact company leaders shared during a Summit case study session).
That's the value of attending an event like SiriusDecisions Summit: industry insight can be found wherever you look. But with so much happening at once, keeping up with all the action can be tricky – even for the best multi-taskers out there.
With that in mind, we compiled a handful of notable takeaways from this year's Summit. We'll add to this social media roundup as the conference continues and share more updates on Twitter (@Brainshark). Follow us and let us know who deserves a #SDSummit shout-out!
The sales reps in the highest performing companies spend 11% LESS time managing the content they need to do their jobs. Imagine if your company could get that time back? #SDSummit @Highspot @insideview @andrewsjoe pic.twitter.com/VV5JYwSPdp

— tracy eiler (@tracyleiler) May 8, 2018
What was good enough back then isn't enough today – why "thought leadership" and "brand awareness" have given way to sales enablement in #marketing and #PR. https://t.co/QOqssUEAvf #SDSummit

— Ryan Schradin (@rschradin) May 8, 2018
"When you have a really good product, the mythology sells itself. The most authentic seller is the consumer." – @ImMollyBloom #SDSummit #prodmgmt

— Jeff Lash (@jefflash) May 8, 2018
"My biggest problem was chasing shiny objects and thinking money would give me a happy life. Happiness comes from the inside". #SDSummit @ImMollyBloom @siriusdecisions pic.twitter.com/T8QdwJ7VRB

— Marisa Kopec (@Marisa_Kopec) May 8, 2018
'I never realized how easy it is to get to ppl if you're not afraid of no' Sales Lessons from @ImMollyBloom #sdsummit

— Drew Sherwood (@SiriusSherwood) May 8, 2018
Our most successful clients build their brand from the inside out – they're very enablement oriented to ensure that employees can carry the brand and live its promise says @erinprovey #SDSummit

— Ross Graber (@RossGraber) May 8, 2018
PTC's #salesenablement charter message is simple: "Help Sales sell more, faster." #SDSummit via @brainshark pic.twitter.com/g1gPvvM1Pu

— Brendan Cournoyer (@brencournoyer) May 8, 2018
"A successful Sales Enablement roll out requires being very clear about what is in scope." – @DnBUS #SDSummit on #SalesEnablement https://t.co/yBLfkifuqp pic.twitter.com/ztxER4CDwb

— Highspot (@Highspot) May 8, 2018
"Lack of effective #sales manager enablement drives both high-performing managers and their reps out the door." What are your tips for improving #salesenablement on the manager level? #SDSummit https://t.co/A5Wo9iyJtd

— QuarkNews (@QuarkNews) May 8, 2018
Biggest challenges in aligning sales and marketing? Lack of accurate, shared data on target accounts. Sounds like a problem that we know how to solve. Great insights from @insideview #SDSummit pic.twitter.com/59KNAXGHRb

— Chandra Patel (@chandra930) May 8, 2018
@PeterZink killing it this morning – great sales enablement preso. It's your job, Marketers! #SDSummit pic.twitter.com/0tMYPseDda

— BCMike22 (@BCMike22) May 8, 2018
Another positive business outcome of great #SalesEnablement and readiness? Increased sales manager involvement in the new hire process. "It's up 20 fold." – PTC's Lisa Casello via @brainshark #SDsummit

— Brendan Cournoyer (@brencournoyer) May 9, 2018
Sales: you're the link between expectations set during the buying cycle, and how they're lived up to. #SDSummit pic.twitter.com/AHflLUokeM

— SiriusSamara (@SiriusSamara) May 9, 2018
Love this employee engagement framework for effective branding shared at #SDsummit. Great information from @siriusdecisions #Sales and #Marketing need to harness the influence employees can have on the #CustomerExperience pic.twitter.com/lrp8gn5VMJ

— Brian Gonzalez (@TheSocialBrian) May 9, 2018
Orgs that are already using A.I. to perfect their knowledge of their audience have a competitive advantage over less advanced organizations. #SDSummit pic.twitter.com/x0bKjL8sD7

— SiriusDecisions (@siriusdecisions) May 9, 2018
Without a goal, there's no need for intelligence – @KerrySirius on the future of #AI in #b2b #SDSummit

— Kate Pierpont (@KatePierpont) May 9, 2018
Key takeaways from @siriusdecisions @KerrySirius #SDsummit #AI Keynote: pic.twitter.com/k3By4UJPii

— EverString (@everstring) May 9, 2018
@PeterOstrow: what high-performing #sales manager want to do vs. actually do reveals little overlap. Makes the case for sales manager #enablement. #SDSummit @siriusdecisions

— Peter Ostrow (@PeterOstrow) May 9, 2018
Treat buyers like FUTURE ADVOCATES from the zero moment of truth! I've eliminated the word prospect, and replaced it with FUTURE ADVOCATE! #SDSummit https://t.co/aH4Y5k990t

— Jill Rowley (@jill_rowley) May 9, 2018
Do you contrast #sales rep competencies with manager competencies? Heather Cole @salesablement shows how to create a #sales manager competency map. #SDSummit pic.twitter.com/TJ4mJQJ1WZ

— Peter Ostrow (@PeterOstrow) May 9, 2018
#Sales and #mktg must assess the plan for issues, concerns & gaps in assumptions, timing, resources & commitments; success depends on agreement on shared #measurement and established #communication checkpoints #SDSummit @cramoore @JStevenSilver

— Ellen Lind (@Ellen_M_Lind) May 10, 2018
40% #SDSummit attendees say marketing and sales planning is like a summer romance- we start out together and then just drift apart @cramoore @JStevenSilver pic.twitter.com/WlesMdvS05

— Isabel Montesdeoca (@mimdeoca) May 10, 2018
Make sure if you change your #sales structure, you do it quickly and COMMUNICATE to your sales team so everyone understands their new role. #SDSummit pic.twitter.com/TMIVYpI3Qm

— SiriusSamara (@SiriusSamara) May 10, 2018
Time for a change: Just 32% of companies say sales & marketing develop annual objectives together and only 14% do joint planning. Ugh. The good news? This is a fixable problem in #b2b and it won't even cost money. Process improvement is upside potential #SDSummit

— Megan Heuer (@megheuer) May 10, 2018
50% of the #SDSummit audience is planning to grow their #B2B tech stack in the next year and 37% is only covering the basics. If you fall in these categories, go check out the Marketplace before it closes at 4!! pic.twitter.com/4Hjy8HsSAD

— Erica Turnlund (@Erica_Turnlund) May 10, 2018
We cannot control buyers; instead, let buyers' signals dictate how we think about #tech and things today @lauracross #SDSummit

— Kate Pierpont (@KatePierpont) May 10, 2018
Want to learn more about sales enablement? Check out our latest eBook, "14 Hacks to Upgrade Your Sales Enablement Strategy," for keys to coaching sales reps, assessing sales readiness and appealing to millennial sellers.