The only sales metrics glossary you'll ever need
Apr 30th, 2022
No matter how much data is available today, companies frequently have questions about sales metrics. Which measurements should you track? How frequently should they be monitored? And how do you actually calculate them?
This in-depth sales metrics glossary was created to answer those questions, along with many more. It features a list of 30 different KPIs worth measuring, includes ones sales leaders should track every day, advanced metrics, and leading indicators that can help your business proactively stay on top of sales performance.
Each glossary entry explains what the metric is, as well as how Brainshark can help you calculate it using CRM data and sales rep scorecards (pictured below).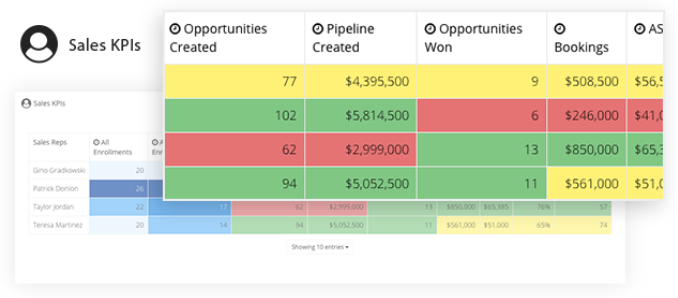 Get a demo of sales scorecards.
Without further ado, here's what we hope is the only sales metrics glossary you will ever need:
For a comprehensive breakdown and cheat-sheet of the most important formulas and metrics specific to sales enablement – download this guide.