The 5 Biggest Sales Enablement Takeaways from #Inbound19
Sep 10th, 2019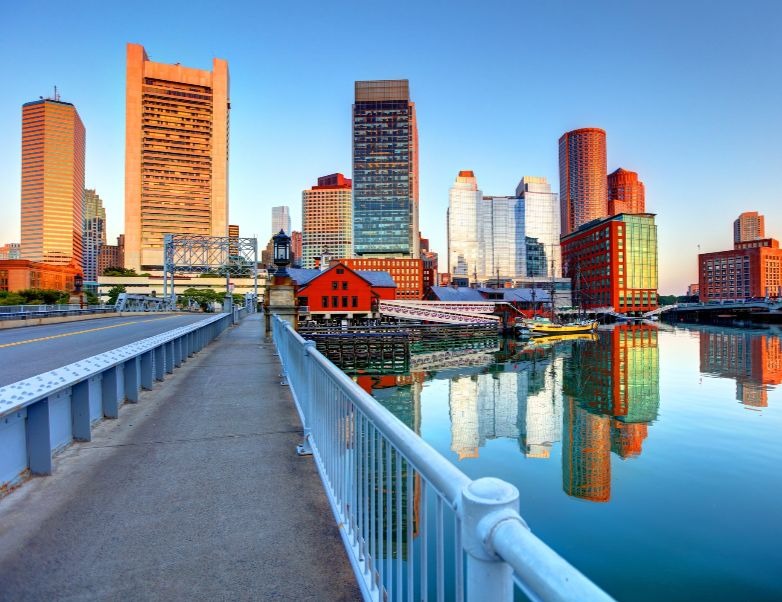 Referencing Will Ferrell's character from the classic comedy film Zoolander, Melissa Madian perfectly summed up the state of sales enablement at last week's Inbound 2019 conference.
"Sales enablement: so hot right now," she said.
Research certainly backs up Madian, founder of TMM Enablement Services and a speaker at the event. The number of organizations with a dedicated sales enablement role or program has more than tripled in the last 6 years, according to CSO Insights, while almost 80% of large sales forces (more than 500 reps) have a dedicated sales enablement function.
So perhaps it's no surprise that sales enablement drew heavy interest at Inbound. As more companies prioritize sales productivity and sales effectiveness, they're looking for any way to help reps have more meaningful interactions with buyers – and, of course, close more deals.
If you didn't make it to Inbound 2019, read on for 5 sales enablement trends that stood out at the annual marketing and sales conference.
1. Making Your Buyers "Customers for Life"
While sales has always been focused on winning new business, today's organizations also need to care about keeping the customers they already have.
However, as Madian pointed out in her session, not all companies are equipped to do that – either because their customer-facing reps lack the skills to do so, or because the pervading sales culture values new business (and commission) over happy customers.
She used the example of a client whose reps were going off-message, "promising things they didn't actually do," because reps only felt responsible for one segment of the customer lifecycle (closing new business). The buyer was seen as customer service's problem once a deal was closed.
"It's such a short-sighted way of viewing how the customer experiences you throughout the course of their lifecycle," Madian said. "Knowing that you have all these different folks interacting with the customer and there are these breaks in the process, what can you do? The solution is your enablement function. Sales enablement is providing the process, tools, and training to everyone who is revenue-generating and customer-facing, in order to increase revenue and build customers for life."
2. Start with Sales Manager Enablement
Looking for a way to increase rep adoption of new sales enablement programs? Consider the approach used by Andrew Quinn, Vice President of Sales Enablement and Productivity at Hubspot.
Quinn begins by outlining the assets, documentation and learning courses needed to change behaviors on the sales force – moving them from "Point A" to "Point B," as he puts it. Next, his team defines what the sales managers will need to facilitate project roll-out before it starts creating enablement materials for the reps.
Then, once the rep enablement materials are about 75-80% complete, Hubspot builds its manager enablement assets around the existing collateral.
"The sales managers always know beforehand what the reps are going to get hit with," Quinn said. "That simple motion has made a huge difference in adoption rate. Managers hate when they're surprised in front of their reps when changes are rolled out."
Hubspot used this approach when rolling out new elevator pitch messaging to the entire sales force. To ensure reps could execute on the new messaging, Quinn's team had reps record their own versions of the pitch via video, and equipped managers with scorecards to evaluate the recordings.
However, keeping with the theme of manager enablement, Hubspot's sales managers submitted their own versions of the elevator pitch beforehand, so that Quinn and his team could certify that their managers had mastered it, too.
"If we did this the old way, we might have gotten 1/5 of the sales force to submit their videos," Quinn said. "We got almost 96% compliance."
3. Getting Involved in the Recruiting Process
Finding and hiring skilled reps is a widespread challenge for sales organizations, but it often gets overlooked or de-prioritized by the company, leading to poor hiring decisions. (That's bad news when it costs $97,960 to replace the average sales rep, according to DePaul University.)
Instead of owning the recruiting strategy, Madian said sales leadership will often leave it up to HR to find candidates with some combination of good experience, industry contacts and someone you can "have a beer with."
"Spoiler: you can have a beer with anyone in sales. That's kind of their schtick," she added. "The challenge is, if you're recruiting them based on that, you're not filtering for how your organization operates."
Sales enablement, however, has the power to define what "good" candidates look like in the context of the organization. For instance, Madian says the skills needed to execute an agile sales process, compared to selling in a more structured and established organization, are different.
To better ensure that new hires are a good fit for the organization, sales enablement can recommend recruiters test for specific qualities in job candidates. For sales development reps, that might mean testing for writing skills and efficiency, or seeing how they think on their feet in a mock remote selling situation. For quota-carrying roles, you could screen for sales skills such as storytelling or pre-call planning.
Read more: Winning the War for Sales Talent in 2019
4. Learning on a Need-to-Know Basis
Old habits die hard. When it comes to onboarding, that equates to the dreaded "death by PowerPoint" bootcamps, where well-intentioned subject matter experts and executives throw the proverbial kitchen sink at new sales hires.
The result? Information overload, unprepared reps "practicing" on buyers, and disappointing results.
"Think about any time you have had to learn something, like an instrument," Madian said. "You don't lock yourself in a room for two days or a week with a violin, and then at that end of the week, you join the symphony orchestra. It just doesn't work that way.

"So why do we think sales is any different? Sales is as much building a muscle as anything else. Maybe they are tenured in sales, but they don't know your music."
That's where sales enablement can help. We wholeheartedly agree with Madian that new reps need to learn as needed, hone any knowledge and skills gained through purposeful practice, and then receive coaching to ensure the information can be applied in sales context.
"First you learn your basic scales, practice, and get coached. And then you learn more advanced rhythms, you practice, and then get coached," she said.
Read more: The Brainshark Agile Sales Onboarding Methodology
5. Sales Enablement is a Business Discipline, Not a Department
Establishing sales enablement as a strategic function of the business can take some work. Drawing on his experience at Hubspot, Quinn shared a few keys to making this happen – no matter how many people are on your sales enablement team.
"You can do this stuff as a [team of one]," Quinn said. "Incorporate [these elements] early and it becomes part of who you are, and you can scale as you go."
Leadership: Putting the right leader in charge – even if that person isn't solely focused on sales enablement – is key, because clear responsibilities makes collaboration more effective across the business.
Sponsorship: Earning buy-in from senior leadership is critical. Research firm CSO Insights recommends formalizing executive sponsorship via a charter.
Accountability: Determine which parties are responsible for what within the realm of enablement.
Measurement: Leverage both lagging indicators (i.e. rep ramp time and quota attainment) and leading indicators (i.e. certification completions and adoption level) to demonstrate the impact of your enablement initiatives.
Alignment: There needs to be cultural alignment and collaboration across everyone involved in enablement. Whether it's finance, IT, marketing or product – the entire organization is set up to enable the sales organization to sell stuff.
Read more: Why Sales Coaching Matters, Plus 5 Ways to Get Started